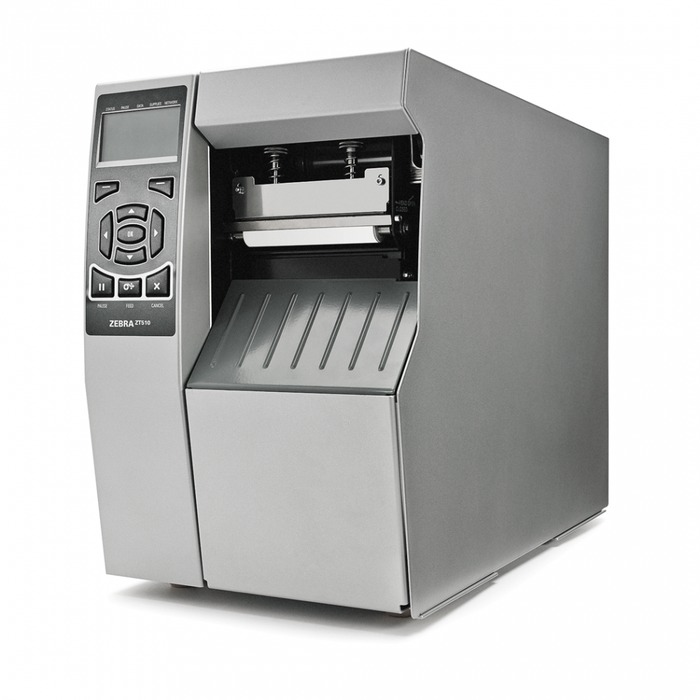 Zebra ZT510 Printer (ZT51042-T01000GA)
SKU: ZT51042-T01000GA
Thermal Transfer/Direct Thermal, Zebra ZT510 Barcode Printer, BAA/TAA Compliant; 4-Inch Print Width, 203 DPI, Serial/USB/Gigabit Ethernet/Bluetooth LE Connectivity, Tear, Mono, ZPL - Includes: US Power Cord
Zebra ZT510 Printer - Free Shipping Available!
The Next Generation of printing that is budget-friendly! 
Designed to strike the ideal balance between performance and value, the ZT510 includes the core features you need in an industrial printer at a cost-effective price point. Building on the legacy of its industry-leading predecessor, the Zebra 105SL PlusTM, the ZT510 provides a proven, durable design and construction while adding advanced management and monitoring capabilities. That means you get 24/7 reliability to keep your operations running smoothly today, plus longevity and advanced functionality to power through every challenge in the years to come-all at an exceptional value.
Zebra's industrial printers are well-known for their durability, fast print speed, long life span, and unparalleled reliability. The budget-friendly ZT510 carries on that legacy, with 24/7 reliability to eliminate downtime, Unrivaled durability in the toughest conditions, and Value that won't break your budget!
The ZT510 is ideal for cost-conscious companies, offering next-generation print performance at an exceptional value. It provides a high duty cycle, rugged reliability, fast processing, advanced Link-OSTM capabilities, and all the basic features you need without the added cost of those you don't. It's even ENERGY STAR qualified to further protect your bottom line.